With our new found low in temperature we were ready for a real challenge. The Jumpers were set for one last time.
The target?
120MHz!
After re-booting a system check was run. Our readings indicated that we would have less than 10 minutes to safely use the processor before it was irreversably damaged.
Quickly, we loaded GL Quake and got down to some serious gibbing.
After 7 minutes (and two levels) the experiment was declared a sucess and the system powered down. This prevented any damage occuring to the processor.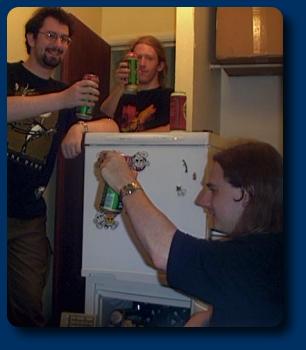 A short celebration followed, during which all the inferior coolant was unfortunately destroyed.
No! It's not over yet!