We began to experiment with various beverages. First using Blessed Lager, then Holy Spirits from thee Temple Vaults.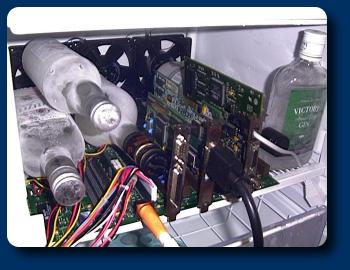 (From the left: Tequila, Vodka, Rum, Triple sec, Gin)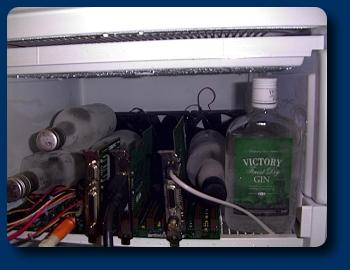 Spirits were found to be a superior coolant to Lager, affording an incredible -67 degrees C!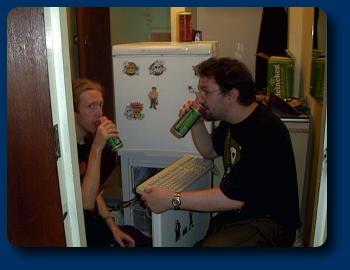 Two ToTL technicians caught "siphoning excess coolant".
Infinity, and BEYOND!